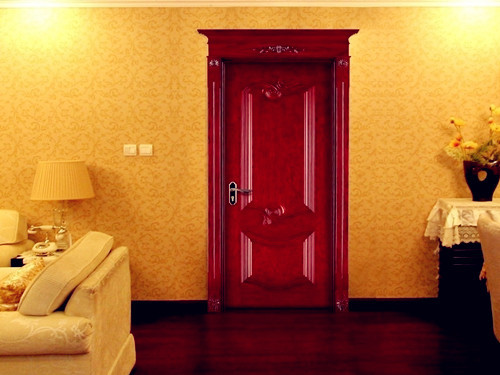 The rise of the Internet and the integration with traditional industries are imperative. Since the concept of Internet+ was proposed by the Premier of the State Council this year, the Internet+ has rapidly become popular and has been favored by many companies. As one of the representatives of traditional industries, the solid wood door industry is undoubtedly influenced by the Internet+. However, in the era of experience economy, solid wood doors enterprises have to enhance the user experience while developing to the Internet.

Online shopping home is more partial to the physical store

In the face of the ever-increasing "Internet +" wave that has constantly swept all industries, many enterprises in the solid wood door industry have embarked on the "Internetization" road. However, is this road really good to go? Among the 230 interviewees surveyed, 61.74% had purchased home products online. They believe that the benefits of online shopping are cheap, convenient, and fast, among which the price is cheaper. 66.96%. It is worth noting that even if more than half of the respondents had experience of online shopping for household products, 77.83% of them are more inclined to purchase household products in physical stores than online shopping.

Customers pay more attention to product experience

Why do so many respondents who used to purchase home products on the Internet eventually chose physical stores? The main reason is that they think that online shopping home products have poor experience, which is 71.74.%. It is reported that the biggest factor in consumers' choice of online shopping for home products is that they are inexpensive. At the same time, consumers value the experience of home products. More than half of the respondents have purchased home products online, but more than 70% prefer to choose home products. The main reason for buying in physical stores is that online shopping experiences are poor. Therefore, their appeal for "Internet+home" is to improve product experience.

Enhancing the user experience is king

From the above, in the era of user experience being king, if a solid wood door company wants to better realize "Internet + Home", it must first solve the real experience that consumers cannot experience when purchasing solid wood door products through the Internet. This can be achieved through the Internet. Thinking, through the means of the Internet and information methods, to improve the way of 3D modeling. Otherwise, solid wood door companies will be struggling to develop "Internet + Home".

In short, in the Internet+ era, solid wood door companies need to understand the needs of consumers to improve product user experience.

Ultrafine Calcium Carbonate High White And Fine
Natural Forms of Calcium Carbonate,High Content Calcium Carbonate Powder,Fine Calcium Carbonate Powder,Calcium Carbon Dioxide
Changxing Wanxing Building Material Co., Ltd. , https://www.wxbuildingmaterials.com