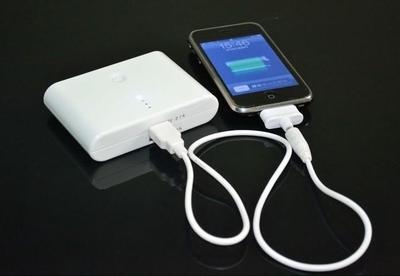 [China Aluminum Network] Spring 2017 Global Sources Electronics Show successfully succeeded in the 5th Electronic Information Expo (CITE2017) which has just ended and was officially opened at AsiaWorld-Expo, Hong Kong. The Global Sources Electronics Show is currently the world's largest electronic product procurement show, but its original intention is not to show the industry a variety of cool black technology, but to the mainland China-based sellers and overseas buyers from afar Create a trading platform.
15 minutes full of 5000mAh "graphene battery" again?
The day before the exhibition, Lei Fengwang witnessed the release of a "black technology product" at the scene, which is called the graphene mobile power supply.
According to the on-site staff, this product was jointly developed by Dongxu Optoelectronics and Beste Corporation with a capacity of 5000mAh and full time of 15 minutes. Among them, Dongxu Optoelectronics provides graphene materials, and Boss does circuit coordination. Even more puzzling is that the person in charge of Times also revealed that Dongxu Optoelectronics has shipped tens of thousands of graphene batteries to Bestel.
The implication is that Samsung, Panasonic, and LG have not solved the problem. Dongxu Optoelectronics has achieved small-scale mass production.
However, given that the concept of graphene has been over-hyped in the past few years, Lei Fengnet has also specifically sought confirmation from the Boseite staff and industry insiders on the battery to see how the gold content of this graphene battery is.
Is it a graphene battery?
Graphene is likened to "black gold" by people in the industry and is also one of the concepts that have been relatively hotter. In the past few years, the industry has already exploded several "graphene battery" versions. For example, some of them are only doped with graphene powder on lithium-ion batteries. Last year, Huawei also used graphene materials for heat dissipation of lithium-ion batteries. Compared with the graphene battery in everyone's mind, there is a big difference.
Dongxu Optoelectronics has been active in the study of graphene. It is one of the companies that developed graphene materials earlier in the country. In July last year, this company also released the graphene-based lithium-ion mobile power "Alden". However, at the time, Dongxu Optoelectronics deputy general manager Wang Zhonghui gave everyone a bottom, "kings" is not a graphene battery, and graphite-based lithium-ion battery.
Unfortunately, this time, the new products that they and Beckers jointly released are not graphene batteries. Times staff told Lei Fengwang (public number: Lei Feng network), "This mobile power is still lithium material for its positive and negative materials, they just put the graphene was doped in the middle of the diaphragm." Obviously, in the traditional The addition of graphene to the lithium-ion battery can only be referred to as a graphene-based lithium-ion battery.
He also said that graphene materials used in the battery separator can enhance the conductivity of the battery, so the charging speed will be faster, and the low temperature performance will be better, and its official data is free to work in the -30 ~ 80 environment.
So, even if the real graphene battery does not arrive, it can be regarded as a good battery solution.
But is 5000 credit of graphene worth 15 minutes?
In the above test, the fact that this mobile power supply can be fully charged within 15 minutes, but is this graphene effective? This industry is controversial.
According to the official data provided by Bose, the size of this mobile power supply is 158,6524.5mm. The problem also appeared in this size, and some people in the industry believe that the conventional lithium battery can reach a capacity of 20000mAh under this size, but the mobile power capacity is only 5000mAh, so its energy density is greatly reduced, This is also considered as a means to achieve fast charging.
Energy density represents how much energy can be stored per unit volume or weight. It is directly proportional to battery life. As with charging speed, energy density is an indicator that battery practitioners have been working hard to improve. However, reality is cruel. These two indicators cannot always be combined.
The industry also believes that the conventional lithium iron phosphate battery can achieve the same level of performance as Dongxu Optoelectronics and Bentex's graphite-based lithium battery. This comparison also seems to draw a conclusion: Dongxu Optoelectronics and Bose doping do not seem to bring about significant performance changes in the separator, but the cost has increased several times (this set of products The price reached 70 US dollars). If so, then isn't it empty joy!
Of course, this is only a speculation in the industry, after all, Dongxu Optoelectronics and Bose has not released more details.
What is the secret of this product?
Careful friends may also notice that the adapter of this mobile power supply is also oversized, in fact, this is also a key to its fast charge.
According to the official introduction, this mobile power supply is equipped with an 80-watt adapter, and Qualcomm QC3.0 less than 30W charging power is not an order of magnitude. However, if you want to ensure that it is full of 5000mAh for 15 minutes, you must use this adapter, otherwise the charging speed will decrease. On the other hand, this can also explain why this product uses the Type-C interface supporting the PD fast charge protocol, this protocol can support 20V/5A higher, that is, 100 watts of power.
Graphene is considered to be one of the more promising materials in the future, but at present, its foam is larger than the actual application value, and many factors hinder the popularization of this material. The mass production and cost are the main reasons. Now, It is known that this product launched by Dongxu Optoelectronics and Beit is actually still in the testing stage. When is the market still a question mark!
Dongguan Huitong Automatic Machinery Technology Co.. Ltd is specialized in development of ultrasonic technology and Automatic equipments. Our team has more than 10 years of professional experience of technology and practical in ultrasonic area. With the core concept of"improve Huitong person abilities in practices and communications to create the classic brand in one century generations to generations through our professional level and Unremitting efforts, to provide the province of artificial, efficient and stable automatic production equipment. Since its inception we have been adhering to the user needs as the core, more than 30 countries and regions we proving quality and stability of the equipment for customer and after-sales service intentions, won many enterprises trust and praise.
Our main products are: automatic medical mask equipment, automatic 2D (folding) masks equipment,industrial masks manufacturing equipment, ultrasonic disposable manufacturing equipment, ultrasonic cloth cutting, sting embossing etc and ultrasonic non-woven fabrics Products. We have been focusing on research and development new products according customer requirements, reasonable cost, minimize labor costs, in order to get advanced equipment as the market goal.
Mask Machine,Mask Maker Machine,Custom Face Mask Maker,Face Mask Making Machine
Dongguan Huitong Automatic Machinery Technology Co., Ltd , https://www.medicalmaskmachines.com